Community Update - We're merging on January 11th, 2022!
Friday, Dec 10 at 18:15
Hi everyone! ❄️ Did you notice that winter has come to Horse Reality? The fresh snow has turned our world into a blank canvas, the perfect time for a fresh start.
We know you haven't been happy with our communication around the Merge and that there are many open questions and worries. This news post is an attempt to regroup, recap what happened so far, where we're at with the Merge now, and what to expect next.
---
💥 What is the Merge? 💥
These days, all we're talking about on Horse Reality is a thing called the Merge. Horse Reality has an English server (called COM) and a Dutch server (called NL). Because COM is growing very fast, and we weren't able to maintain two such different servers, we decided to merge the NL server into the COM server.
---
🌨️ Merge Date: January 11th! 🌨️
We finally have a date to announce: Tuesday, January the 11th, we are starting the Merge! Initially we were aiming to get the Merge finished before the end of this year, but we don't want to rush this process considering what is at stake.
We'll be back online sometime Thursday, January the 13th, and the grace period for those with 2 accounts (one COM and one NL) will end on March 1st!
---
🧨 What do YOU need to do for the Merge? 🧨
Some players seem to be under the impression that there would be things they'd need to do, info to send someone, buttons to press somewhere. Do not worry! The Merge is a fully automated process - our team will take care of almost everything!
The only exception to this are players who have both a COM and a NL account. Here is everything that those should pay attention to:
🔸Same email: If (and only if) you are using the same email address on both of your accounts, your NL-account's email address will be altered during the merge. Let's say you are currently using [email protected] to log into both of your accounts. Then, after the Merge, you'll still use [email protected] to log into your COM account, but to log into your NL account you'll have to use umi+nl@horsereality.com - We'll remind you of that once the time comes!
🔸 Account deletion: After the merge happens, you'll have until March 1st to pick one of your accounts to keep. We'll provide you with an easy way to do that (read about that in the paragraph "Merge Progress: Once we're back" below, the part about "Account deletion")!
---
❄️ Spread the Merge FAQ! ❄️
📌📌📌 If you haven't already, check out our Merge FAQ! 📌📌📌
We want to spread this link wide and far for all the souls that neither read their emails nor our news. For that to be helpful, we want to be sure that the FAQ is a good source of information. If you see something in there that's wrong or weird, confusing, outdated, unnecessary, … or if your burning questions aren't mentioned at all in there, please reach out to your favourite community manager or moderator to tell them. Thank you!
---
🌶️ Merge Backgrounds 🌶️
If you want a visual cue that the Merge is getting closer, you can find two Merge-only backgrounds in the Fitting Room and Delta Store. You can not yet look at the pretty, though. The image itself still needs to be added by the dev-team. They'll be marked as "out of stock" because we had to add the information early to the store so that they show up in our system for further Merge preparations.
The rare background "Dutch Riding School" will be part of the NL-players' welcome package and will not be sold in the Delta Store. The background "Idyllic Dutch Village" will be sold in the Delta Store during the week of the Merge and won't be available later on!
---
🧊 Merge Progress: What is finished? 🧊
The past months we've spent thinking about what exactly would need to be transferred, looking at the game code to make sure we aren't forgetting anything, collecting problems, thinking of solutions, and mostly: A lot of communication with our developers. Everything we announce to you (e.g. that there will be a welcome package for all NL-accounts) needed to be talked through, designed, drafted, prepared, and most importantly coded.
We're roughly 70% through that process, not everything is prepared yet, but we're getting there. We had hoped to already be in the player tester phase by now, but life being life, a series of unforeseen illnesses forced us to slow down.
---
🧊 Merge Progress: What's next? 🧊
Development & Testing: This week, our developers should finish up writing & testing the Merge code. When they are happy with their work, the rest of the Horse Reality team will test the Merge a few times internally, and later together with selected players. Ideally, in each of these steps, we'll find fewer bugs.
Tuesday, 11th of January: We will start the Merge process in the afternoon/evening. That means horsereality.com and horsereality.nl will both go offline. We expect the Merge to take us 2 days, so at the latest, we should be back online Thursday the 13th of January!
---
🧊 Merge Progress: During the Merge (January 11 - 12) 🧊
While you endure real life or enjoy other corners of the internet, the Horse Reality team will do all the merging for you:
Horses: All COM-horses stay exactly the way they were. All NL-horses will receive new horse IDs (life numbers) to safely rehome them. All NL foundation and wildlife park parents will get a crown symbol added in front of their name to make them distinguishable from their COM-doppelgängers. They'll also be retired because the COM foundation/wildlife parks are already populated by the COM parents.
User profiles: All COM-profiles stay the same. All NL-profiles will receive new player IDs. If (and only if) the email address / username / estate name of an NL-profile is already taken by a COM-profile, a little tag will be added to the NL one. You'll later be able to remove those yourselves. This is what the tags would look like:
Username: Gisela → Gisela (NL)
Estate name: Retirement Home → Retirement Home (NL)
Email address: [email protected] → gisela+nl@lenz.de
Clubs: All COM-clubs will stay as they are. Unfortunately, all NL-clubs need to be deleted because they can't get transferred. During their deletion, club leaders will be reimbursed the 500 DP they invested in opening a club and the HRC on the club bank account will get distributed between active club members (active = those who aren't behind on paying club membership fees). That will be done automatically during the merging process.
---
🧊 Merge Progress: Once we're back (January 13) 🧊
Once we're done with the entire Merge, www.horsereality.com will come back online.
First login after the Merge: Regardless whether you used to play on horsereality.com or horsereality.nl, you'll then go to horsereality.com to log in. COM-players will log in with their usual credentials. Most NL-accounts will also log in with their usual credentials, with the exception of the players who also have a COM-account and are using the same email address for both their accounts. Those will need to remember (and will be reminded) to add the +nl to their email address (see above).
Name changes: Everyone (COM and NL-accounts) will be able to change their username and estate name once for free in their account settings. This is so that NL-players can get rid of the (NL)-part in their names, and everyone may realise any other potential name wishes. The option to change username at all is a new feature we managed to sneak in! For starters, we'll allow this just once, but the feature is here to stay.
Welcome Package: Every account that used to be an NL-account will receive a welcome package.
Background & Milestone: The week after the Merge, we'll have a special Merge background in store that everyone can buy. Players that login during this week will also receive a milestone that rewards them with 15 WT.
Account deletion: After the Merge, some players will end up having 2 accounts because they used to play on both servers. Since our game rules only allow 1 account per person per server, these players will have to decide which account to keep and which one to delete. The following text is only relevant to these 2-account-people, everyone else doesn't need to worry about it.
Since players with a COM and a NL-account worked hard for their belongings on both accounts, they'll be allowed to transfer their assets (horses, semen vials, inventory items, HRC, DP, FT, WT; and if applicable: orbs, leftover premium days & refund for purchased stables) from the account they want to delete to the account they want to keep. That will only be allowed during a "grace period" until March 1st though, after which we're going back to our usual rules: Having more than 1 account and transferring belongings between them results in an account ban.
During the grace period, we'll add a temporary functionality to the account settings page that allows this transfer of assets with the click of a button. You'll log into the account you want to delete. Click the button "transfer account" to transfer your assets from the delete-account to the keep-account. The keep-account will get an email with a link to accept or decline the requested transfer. Once you click accept, all assets get transferred to the keep-account. You can then delete the other, now empty, account. The functionality will disappear by the end of the grace period.
Be extremely cautious of the account transfer, as this action is irreversible! Once you transfer your belongings to the account you want to keep, there is no turning back. We cannot send items back once you have made up your mind and confirmed your choice. We know that it's absolutely crucial that the feature makes it crystal clear which account is kept and which one deleted, and we'll make it happen!
We'll take following precautions to avoid abuse or misunderstanding of the feature:
You need to enter your password when attempting a transfer.
You need to enter the user ID of the account you are sending your stuff to and will in turn see a preview of that user profile to make sure it's the right one.
You need to click on a link in your email to confirm or cancel the transfer, which is to make sure that these are actually both your accounts.
You can only transfer OR receive an account transfer ONCE (not both).
You can only transfer from an NL-account to a COM-account OR the other way around (not both).
You can cancel the transfer as long as you haven't confirmed it in your emails yet.
Once the grace period ends, this feature will no longer be available.
---
🔥 Our Communication 🔥
Enjoy this actual footage of the Horse Reality team working hard on the Merge: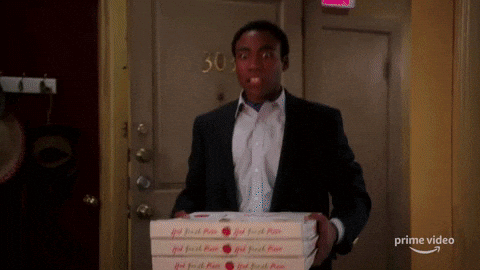 This is what it's been feeling like on our end for the past months - and if you're emotionally invested in the Merge, you've probably felt the same.
Most of what we call "the Merge" is in the hands of two of our amazing developers. But while they know everything about coding, they are not that familiar with Horse Reality - and our team knows everything about Horse Reality and nothing about code (for the most part). Since our devs are hired from an external company, they're also not around to answer player comments or explain to moderators what exactly their solution for a problem was. Players ask us things like "Can you also transfer this other little tiny thing?" and when we ask the devs for it, they often also don't know right away but have to try and see if they can get it done. And if they can't, our team usually doesn't really understand the reason for it, because it's a code-reason. A lot of our answers lately have been "No, we can't" without a proper explanation. That's not because we didn't consider it or don't think it would be important or cool to have. But we can only tell the developers your wishes, and can only tell you their answers.
But alas, there is a light at the end of the tunnel: We're moving closer to the end of our to-do lists, all the missing information and bits and pieces are starting to fall into their places. Which makes it way easier for us to tell you what is going on!
It's not much longer until then! We can't wait!
---
☃️ Anything else? ☃️
We're sure this did not answer all your questions. We struggle to keep the overview of what we've already answered a hundred times and what we keep forgetting to tell.
Please meet us in the comments, tell us if this news item has cleared things up for you, and help us understand how we can make things clearer for everyone!
---
✨ New background: Bay of Fires ✨
Our newest monthly background has made its way to the Delta Store this Monday, featuring a stunning piece of landscape from Tasmania!
---
What we like most about this week's community art feature is its unique style. Thanks to Elise_miranda for submitting this beautiful piece called "Curious Mare"!
Wanna see your artwork here? Then click here!
---
Next Community Update: Wednesday, December 15th - with a Winter surprise…
Stay cool, stay warm!
The Horse Reality Team 🏂